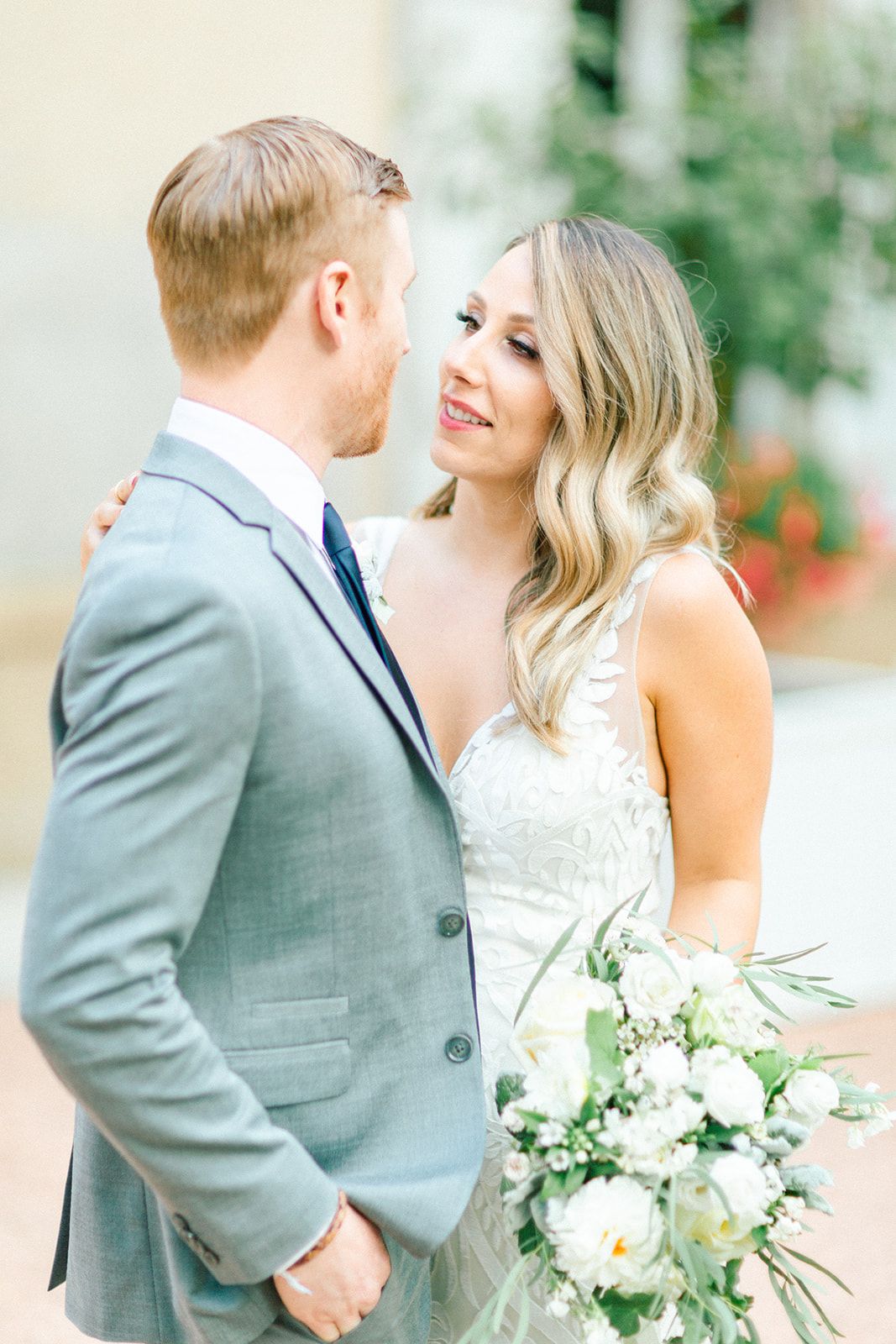 For a unique and refined event
For 10 years now,  Lyloo & Maloé has been assisting you in the planning of a life project: your wedding. Advice, assistance,coordination, personalized and dedicated services; we listen to your every wish to help you fulfill a bespoke and stylish event so that you can make the most of every single moment.
Chloé
Lyloo & Maloé's Founder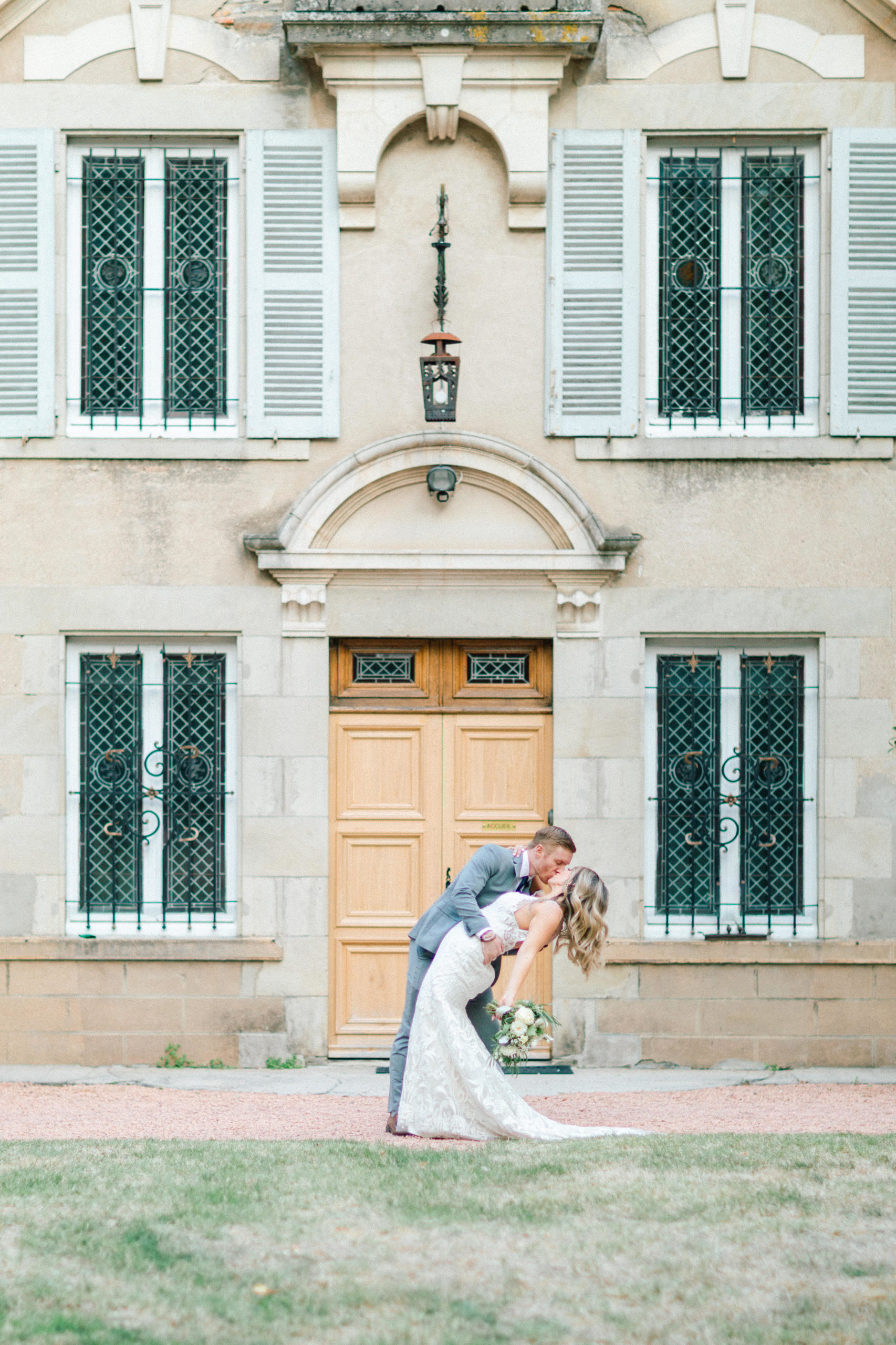 Lyloo & Maloé
The best answer to your needs
Ready to help
Dialogue and advice : we're there for you, to achieve a unique celebration which reflects your individuality.
For a budget remaining on track
We offer luxury and evolving services which enable you to find exactly what you're looking for while respecting your budget.
With our event vendors
Reliable and strictly selected in harmony with your budget and your every desire.
Our philosophy
Authenticity, Elegance &  Extra-Attention to details
We are at your service to assist you and take away the worry. Our experience, reactivity and flexibility enable us to meet all your expectations so that you may fully enjoy this unique and memorable moment.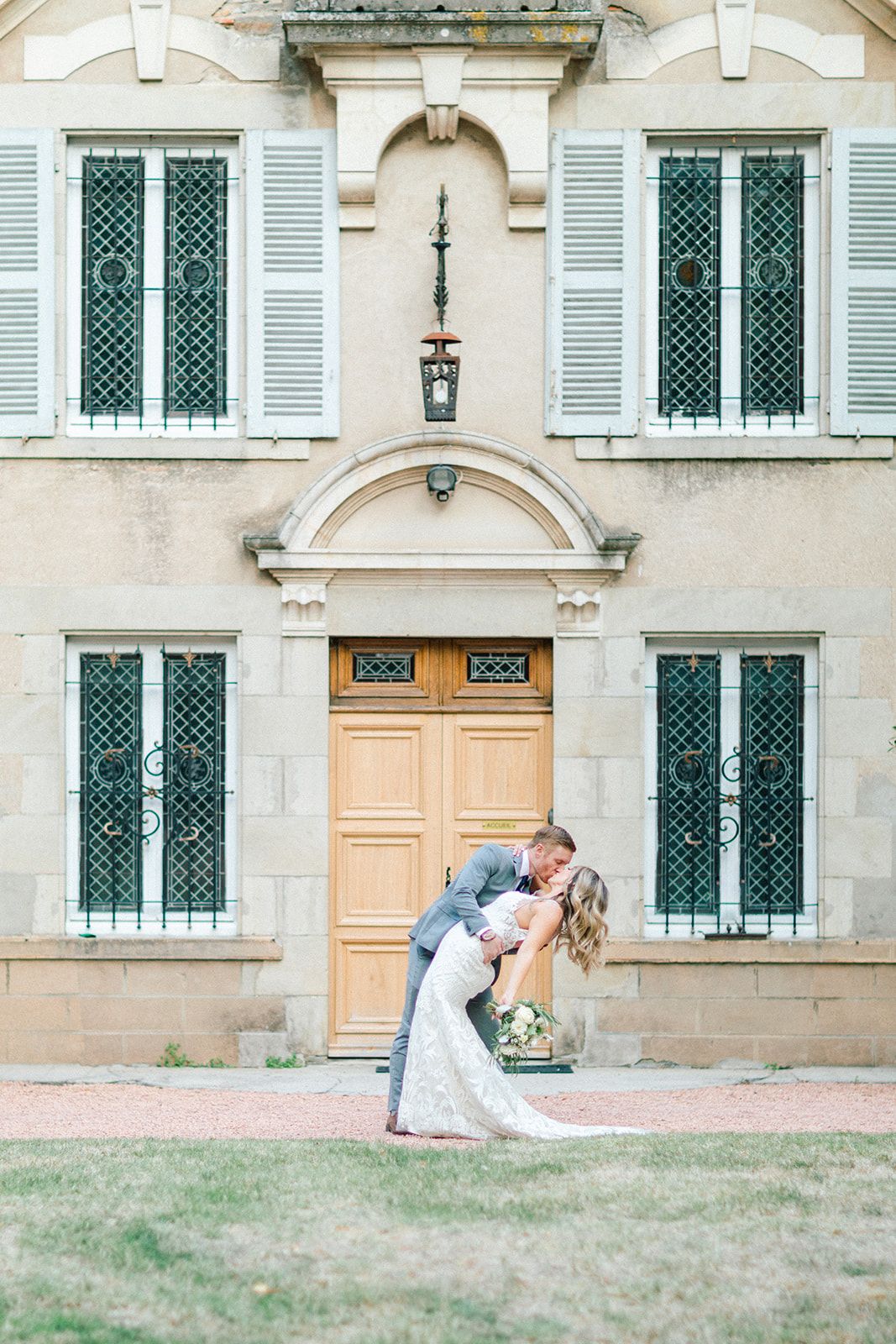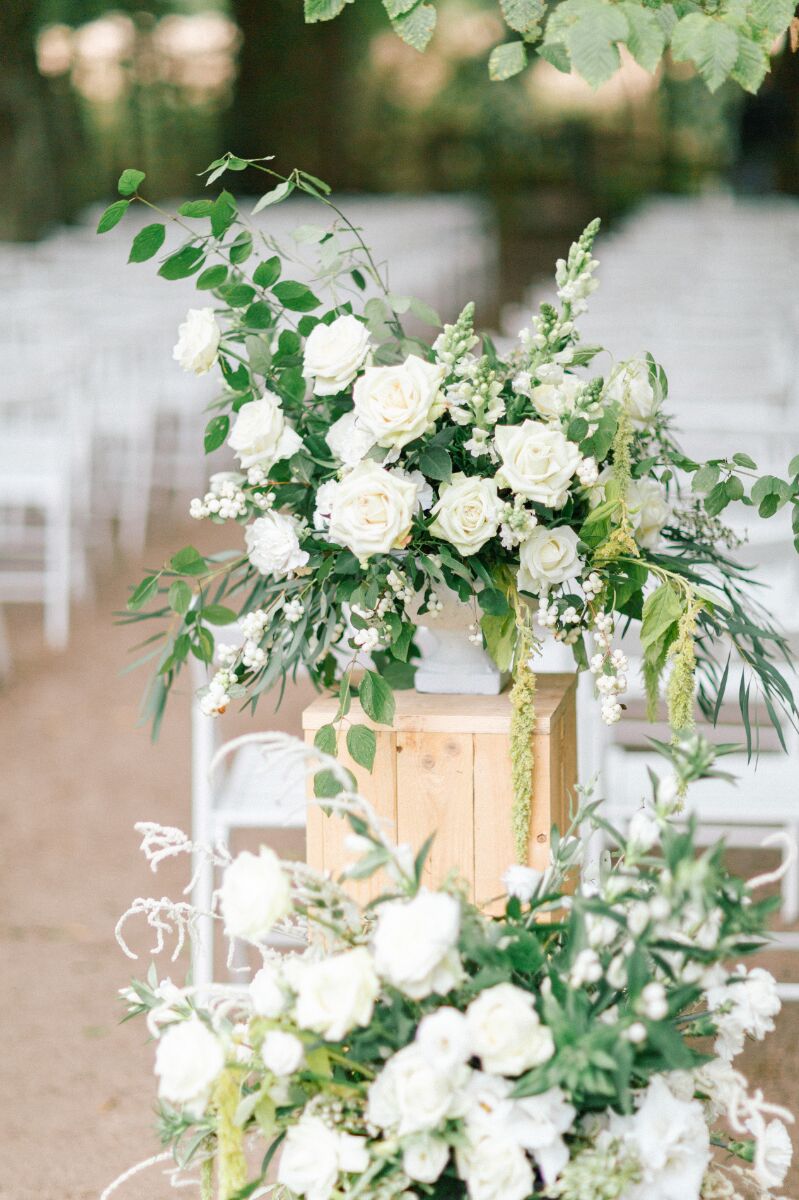 You've trusted us and therefore we thank you warmly !
Sandra & Raphaël - October 2022
Absolutely fantastic ! Chloé is the ideal person for the job !! We met Chloé in 2019 and immediately decided to plan our wedding at the Château de la Bourdelière in France with her help. She brings with her years of experience in the wedding planning department and we felt immediately in very good hands, despite planning our wedding from abroad. On top of having an open ear for our requests and a hands on approach, she has this aura of calm even in the most intense moments of the wedding that reassure you at any point in time, that everything will work out – which it did. She brings you a series of solutions and very good suggestions along the entire process. All the service providers she recommended to us did a fantastic job and also service providers we had met outside of her recommendations , they all spoke very highly of her, when we first approached them for offers, which had a significant impact in our decision making. With the pandemic we planned 4 weddings (since we had to reschedule 3 times). We couldn't have asked for a better person to accompany us along, always carrying a smile and a kind word. She's been our hero during the pandemic and we look forward to staying in touch beyond the professional exchanges
Lisa & Maxime - July 2022
Chloé is the best!!! She is the wedding planner you can count on, who will work tirelessly in the background, to make your vision a reality (and help you develop that vision in the first place). She will remind you and take care of all the important things, big or small, including those you did not think about. All this was tremendously helpful for us given that the wedding was in country-side France and included family and friends from France, Germany, Poland, and many other countries, while we had to organise from faraway Boston and San Francisco where we live. She was also the perfect chef d'orchestre to make sure that everything went smoothly during the day itself. Thanks to that, we (the bride and groom) actually managed to have quite a lot of fun and enjoy the day (which is not a given!), and our guests were thrilled with the whole festivities as well! Thank you Chloé, for accompanying us along this journey – we could not have done it without you!
Kymbia & Thomas - May 2022
I had an excellent experience working with Chloé for our wedding in Lyon. I don't speak French fluently and we live abroad in New York, so I needed someone who speaks English. She was in tune with what was important us. I especially appreciated how she made my mother-in-law feel involved in the process. Chloé met up with my mother-in-law in Lyon to fill her in on details and if she had any requests. I was so touched and happy! Chloé also remained flexible, calm, positive, and patient throughout COVID. She really helped us navigate through the uncertainty of the pandemic and any changes. There were also some tricky things with our venue that she helped to smooth over. She's a gem. If you haven't decided to hire her already- what are you waiting for 😆
Louisa & Glenn - September 2019
Thank you Chloe for being so amazing to work with! Living in the US and planning a wedding in a small town in France could not have been possible without her. My fiancé and I had a vision for how we wanted the wedding be but had no idea about how to bring it all together. After sharing lots of inspiration photos with Chloe, she went to work and pulled together the most exquisite team of vendors, all while being very attentive to our budget. I had so many random questions throughout the process and Chloe was helpful and responsive with all of them. Chloe's attention to detail is second to none. From making recommendations on napkin colors (something I had never thought of!) to ensuring our music of choice was playing throughout the whole day, she didn't miss a beat. More than anything, I appreciated being able to talk to her like a friend and count on her for providing honest advice. The day was truly magical all thanks to her and the amazing team. Thank you!

Natalia & Bruno - May 2018
Chloé is an incredible wedding planner, very responsive and caring. She helped us to plan the wedding exactly the way we wanted it. Living across the ocean, I trusted her opinions and directions to choose the vendors and everything fit perfectly. Our wedding was wonderful, truly unforgettable! Thank you Chloé!
Amy & Greg - August 2017
Chloé was amazing-my wedding wouldn't have made it without her! I Highly recommend anyone planning a destination wedding in France to hire her – she is responsive, down to earth, and suggested vendors that suited our style and preferences. Chloé made sure everything was executed to perfection on our wedding day and even remembererd small details from the specific make-up I wanted and made a thoughtful food plate so I wouldn't starve before wlaking down the aisle. On sunday, she stopped by to make sure our brunch ran smoothly before departing. Chloé's a true gem and I highly recommend her services to anyone looking for a wedding planner in France
Christina & Lara - August 2017
Chloé was amazing from start to finish, helping us with translations, arranging, seeking vendors and making sure the day ran to perfection. I do not know what we would have done without her.
Eliza & Leh - October 2016
Weddings in general is a hard task to accomplish, but when you make it a destination wedding it is even more challenging to take on. This is where a wedding planner can make or break your wedding abroad. Luckily, I picked the best one. I contacted a couple of wedding planners, but the way Lyloo & Maloe approached my emails was really friendly and personable. I didn't feel like I was talking to a robot like some big wedding planner companies. I immediately had a connection with this wedding planner. She answered all my questions and concerns before I even signed the contract. I mean I sent a lot of emails back and forth with her and she responded promptly and super friendly. Lyloo & Maloe scheduled a Skype meeting with us and that is when we met the wonderful Chloe. She got to know us and it just felt like I was working with a friend instead of a wedding planner. She was on top of everything. When I didn't like a price, she would go find me another vendor or even negotiate with the existing vendor to bring down the price. The best way to describe how great Chloe is that I didn't become a « Bridezilla ». Everyone always told me how taxing wedding planning can be and brides become crazy. I didn't go through any of that because I had Chloe. Chloe was also there the day of our wedding. She brought the ladies breakfast pastries because she thought we wouldn't have time to go eat breakfast while we're getting ready. She coordinated with all the vendors and there was a few hiccups but I didn't even notice it because she took care of it. Every moment that I felt I needed some help to do something she was always there to help. The wedding was perfect and we couldn't of done it without Chloe. Chloe is one of the best decisions I have ever made…well besides getting married to my husband
Krista & Ian - September 2016
Everything for our wedding turned out amazing ! From the gorgeous flowers to the seating chart, thank you for making our special day so perfect ! Also, thank you for holding our ballons, running into bushes, etc, during our photoshoot ! Thank you, thank you, thank you !
Yu & Taka - April 2016
We were very happy we were able to work with Chloé to prepare for our most special day of our lives. It is so much work to prepare for a wedding, but to have a destination wedding makes it even harder ! The fact that my husband and I are both Japanese and that we don't speak french very well was one main concern to have a wedding in France. However, France was a special place for both of us and we did not want to give up on having our wedding in France. There are a few reasons we were very glad we worked with Chloé. First of all, she is a very friendly person and easy to talk to. She replies to emails very fast, which was very helpful. Secondly, since she is experienced and has vendors she ahs worked with before, she was able to introduce us to great people ! We were especially very happy with our photographer and videographer! She told us they have worked together before and you can really tell that when you see them altogether ! To see our planner and vendors enjoying and looking relaxed working with one another, it made us feel happier and more relaxed ourselves.Thirdly, whe we had to decide on a vendor, she did a lot of research and checked their reviews and she provided us with a list that we could choose from. As a foreigner to France, we would have never been able to find ourselves so we are very thankful! We really enjoyed working with Chloé and we hope to see her again in France or in Japan !
Hélène & Diederik - July 2015
She Year we had planned to get married was also the year our lovely baby girl arrived. Both fantastic events, but how to deal with it? Especially since my fiancé is Dutch, that we are living in the Netherlands but we were willing to marry in France, where I am from. That's when we decided to look for a wedding planner and ended up choosing Chloé. This was one the best decisions we had made. Chloé is talented, dynamic, an efficiant young woman who knows her businessand she helped us put our wedding on the right track. She understood our needs straight away, has a great address book of suppliers and always kept us informed of the last updates. She thinks about all tiny details and is very responsive and resourceful. She is also very enthusiastic about what she does, an enthusiasm you can definitely find back in her work. Thanks to her we had a fantastic wedding and a lot of compliments on the organization afterwards! We had a great connection with Chloé and we are willing to recommend her services without any hesitation. Merci Chloé !
Lucia & Stéphane - May 2014
Thank you very much for everything. We are extremely happy with the wedding. Guests have been giving only positive comments on how they truly enjoyed the wedding… The moment I met you, I knew you were perfect for us. We seriously couldn't have done it without you. I only want to give compliments to the people you referred to us. It was just perfect ! I am very very happy with your organizational skills and with the team you built on this special day. You are truly a blessing and I want you to know you are much appreciated.
Wedding in France or abroad
Mood and Inspiration
Established in Lyon, our agency makes your dream come true in France or abroad. You wish an intimate ceremony in a lavender field, a spectacular wedding in a Beaujolais vineyard or a celebration in the remarkable landscapes of the Moroccan desert ? Lyloo and Maloé meets your every desire for the planning of events which matter greatly to you.
Lara & Christina (Domaine de Patras)